Sometimes it's hard to find a unique gift for the one you love. Balloons, flowers, and chocolate always do the trick but every once in a while, you want to surprise your beau with something a little different than the basic Valentine's Day line up! Here are some fun and sentimental gift ideas for your Valentine this year:
Probably the closest thing you'll get to carving you and your boo's initials on a tree. The perfect gift for newlyweds!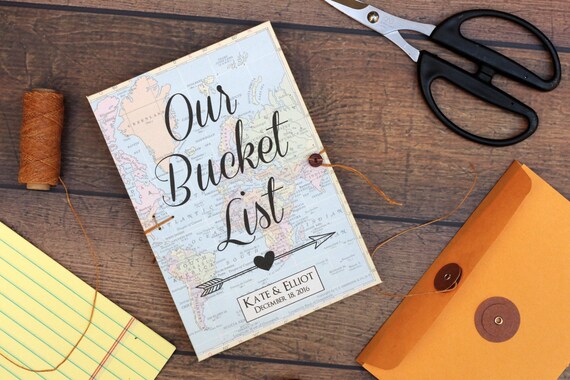 2. Personalized Bucket List Journal
Do you and your loved one like new adventures? Document every bit of it in this awesome custom journal-scrapbook combo that includes ample writing area, photo space, and pockets and envelopes for keepsakes.
3. ASOS Trunks In Gift Box With Heart Print 3 Pack
A classic Valentine's Day gift from your favorite trendy online shop.
4. 6 Piece All Natural Bath Bomb Gift Set
Moisturizing and handmade, these bath bombs will give you a relaxing spa-like experience in your own home.
5. Knock Knock What I Love About You Fill In The Love Journal
Make it as personal, mushy, or sexy as you'd like with this fun, fill-in-the-blank couple's book!
Does your significant other love beer more than chocolates? Visit your local craft beer aisle and combine their love for beer and Valentine's Day card in one!
7. 'Open when..' Letter Box Gift Set
An awesome gift for anyone in long distance relationships, the customizable letter box gives you lots of different ideas and options to help you create the perfect sentimental gift.